Getting some printing done and wondering about what paper sizes you'll need? Most of us are familiar with A4 paper, it being the standard printer paper in New Zealand. However, as a printing company, we use many other paper sizes on a daily basis too. To help you choose the right paper sizes for your printing job, we've put together this handy and informative guide.
Guide to Paper Sizes for Printing
A4 paper is a part of the A series of paper sizes, which is commonly used throughout NZ and by our Mosgiel printing company. Defined by the ISO 216 standard, the A-series paper size consists of 13 specific paper sizes:
4A0 – 1682 x 2378 mm*
2A0 – 1189 x 1682 mm*
A0 – 841 x 1189 mm*
A1 – 594 x 841 mm
A2 – 420 x 594 mm
A3 – 297 x 420 mm
A4 – 210 x 297 mm
A5 – 148 x 210 mm
A6 – 105 x 148 mm
A7 – 74 x 105 mm
A8 – 52 x 74 mm
A9 – 37 x 52 mm
A10 – 26 x 37 mm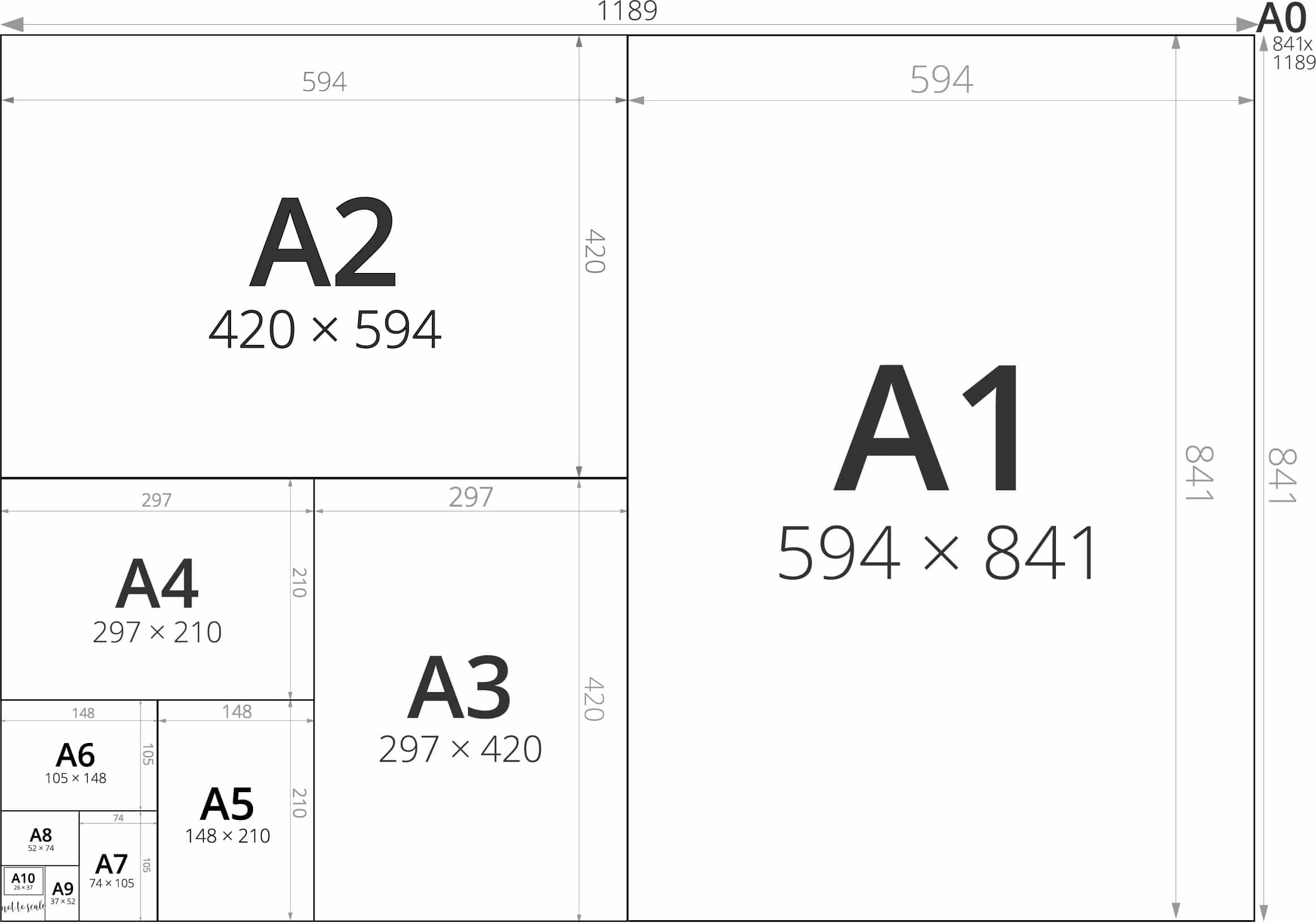 The A paper size standard ISO 216 has some specific requirements or tolerances when it comes to its sizes, but a general guide is that for each size below A0, the one below is half the size of the one above. For example, A5 is half the size of A4.
To clear up confusion, when we talk about paper sizes, we are also referring to card. That means you can have any of the A series printed as long as card in your required size can be sourced* (and we'll try our hardest to do so).
Of special note is that we can print card on our digital press to size SRA3. SRA, which stands for Supplementary Raw Format A, is untrimmed raw paper is used for commercial printing. As it is slightly larger than the A series format, it allows the ink to bleed to the edge of the paper, before being cut to match the A format. We talk about bleed in the article What is Bleed if you'd like to know more about ink bleed and how it affects the files you send us.
How big can Positive Signs print?
We have a brand new Xerox C9070 Production Printer which can print up to 330x660mm and a wide format Mimaki Solvent printer which prints up to 1600mm in width – to whatever length required. The printer we use and the material/stock selected will depend on the specific requirements of your job, so you're best to discuss with us what you would like.
What happens if I want to print something that is a different size?
You might notice that our list above doesn't have one of the most common pieces of card that grace the desk of millions of workers… business cards. Or what about the rack cards that people commonly use for marketing? Greeting cards? Comp slips? No stress guys, we've got you covered. We 'gang up' as many smaller pieces onto your selected SRA3 card as possible, print them, then trim them to the size you require – so we can literally print any size you may require.
For more assistance with identifying the correct paper sizes for your printing job, get in touch with us!