You're getting graphics designed or have been asked to produce files ready for printing. Which file format should you choose: raster or vector?  As Dunedin printers and signwriters, we're here to share our wisdom on the differences between raster and vector files, to help you decide.
Choosing Between Raster or Vector Image Files
There are two types of graphic image files: vector and raster. Let's look at the key differences between each of them.
Vector images:
made with many different little lines and curves, joined together to create a picture
designed using many mathematical calculations or paths
always looks smooth when enlarged
best suited to graphics that are created, such as logos, letterheads and fonts
flexible and easy to resize
have smaller file sizes
common formats include AI, EPS, SVG and PDF
can be edited in software such as Illustrator, CorelDraw and InkScape
must be rasterized before using on the web, except for SVGs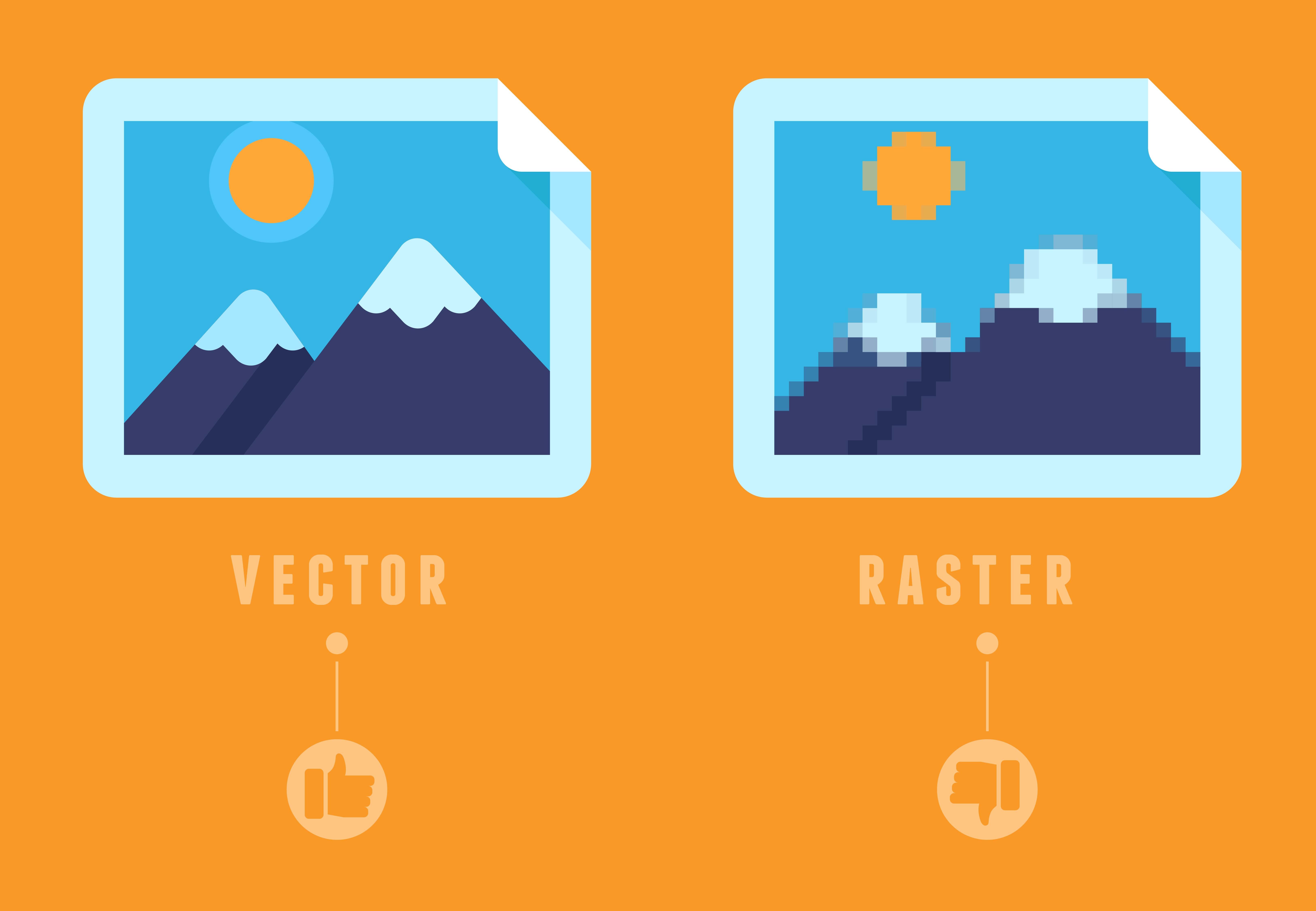 Raster images:
made with pixels, not lines
each pixel has its own colour
best suited for scanned artwork, detailed graphics or digitised photographs
when enlarged, they look jagged and rough, as the individual pixels become visible
not easily editable or resized
have large file sizes
available in common formats of TIFF, GIF, PCX, BMP and JPEG
slower to display and print
are also known as bitmaps
are edited in software such as Photoshop and GIMP
the higher the number of pixels per inch, the better quality of the image
When choosing between raster or vector files, the ultimate decision rests with the graphic itself. If it is a digital photo, then raster is what is is. But for a created graphic – such as a logo or font – then a vector file is what you ultimately need.
Will Your Print Job Need a Raster or Vector Image?
In order to do your print job, we're going to need the image files from you. The file type we need will depend on the job you are having printed and the finish you require. We are able to convert vector images into raster images – but not the other way around – so if in doubt, just get in touch and ask.
Will Your Sign Job Need a Raster or Vector Image?
Most likely, yes, we will need a vector image for a sign job. That's because signs are usually big – and vector images will give you a better quality result at size. If you don't have a vector image (i.e. you've typed something up in Microsoft Word and want that on a sign) that's okay, we can create a file that'll work for what you need. Flick us an email with your requirements or call in and we can discuss what you need.