Window signwriting is a must-have form of branding for most businesses. Displayed on shop fronts, interior windows or dividers and on vehicles. Here at Positive Signs, window signwriting is one of the specialist services we provide to businesses in and around the Mosgiel area. Today we're happy to share with you our window signwriting process.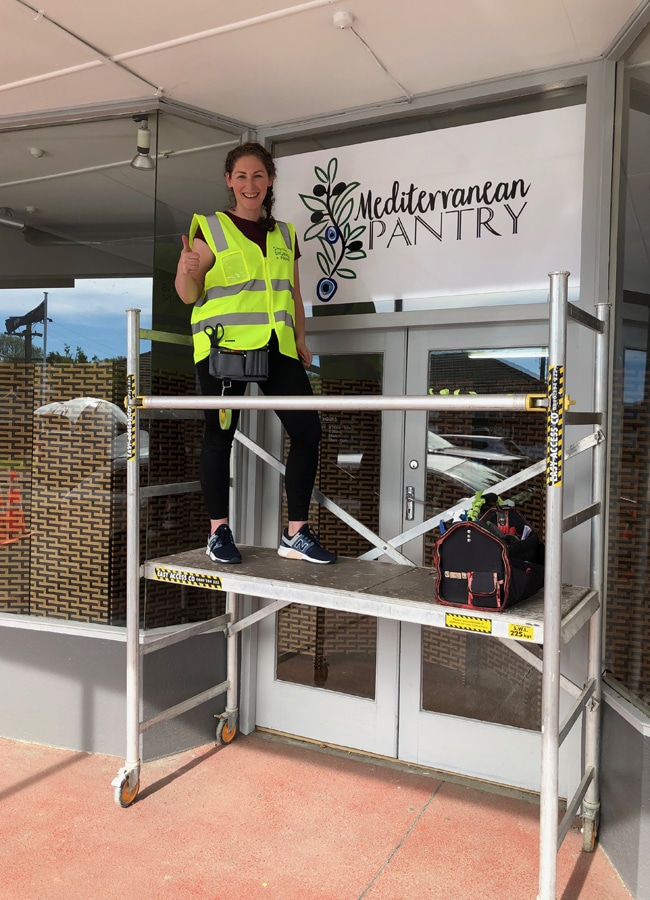 What is Window Signwriting?
Signwriting on shop, office or vehicle windows is a highly effective form of advertising. Used as an eyecatching display to draw shoppers in, a privacy screen, stating open hours and helping customers find your premises easily. Big or small, single colour or photo graphics, sign-written windows can completely cover a window or simply consist of your logo. It's up to you.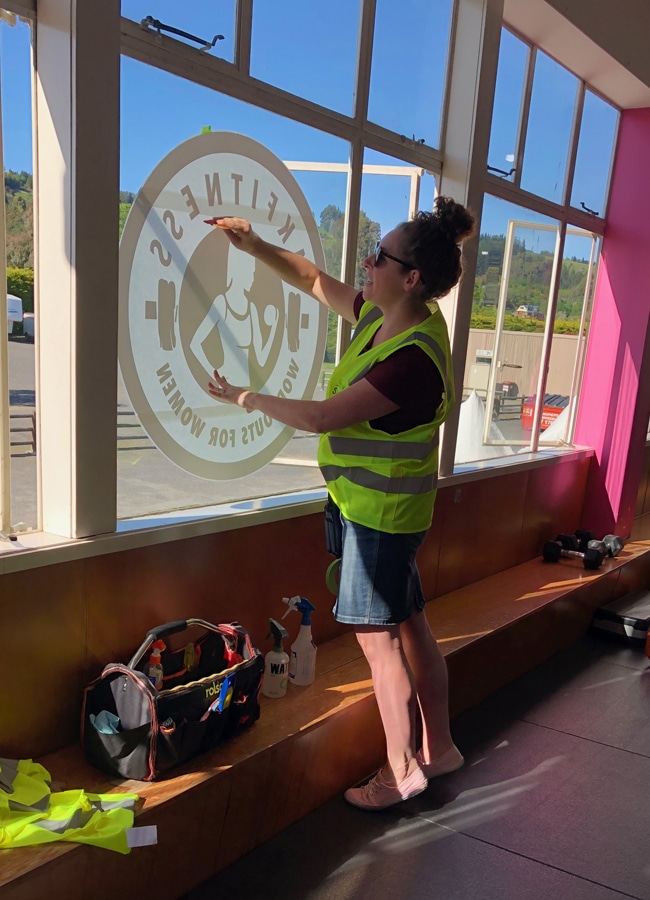 At Positive Signs, we offer several different signwriting options for our clients:
Solid digitally printed vinyl: Permanent full-colour photo-quality graphics on solid vinyl – the most popular choice for window graphics.
Cut coloured vinyl graphics: Durable & economical, perfect for text, simple logos and designs, and opening hours.
Window Frosting: We can print images or your logo onto the frosting or cut your logo out of the solid see-through, creating hollow seethrough sections. These can be used as a screen to create privacy or reduce direct sunlight
Clear Digital Prints: Using a clear vinyl that creates a transparent subtle form of advertising, leaving the opportunity for your clientele to see through.
One way vision: This is a perforated film that we print onto which allows you to see clearly through the back of this film. This allows you to advertise your business on glass, while still being able to see out of your window.
All of the above! Some incredible designs can be produced with a mix of different materials.
We're always happy to chat about what we do and help you to make the right choice for your business. Get in touch with us today.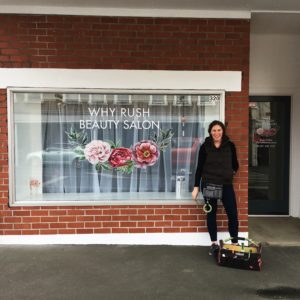 Positive Sign's Window Signwriting Process
When our signwriting services are requested by a client, there's a lot our team needs to do…
Site visit and discussion – we'll come to your site and take photos of the area you want sign-written. We talk about what you want to achieve, offering suggestions if required. Measurements are taken of the area and we leave your site 100% clear of what your requirements are.
Design process – back in the office, we bring your sign to life, using all of the information we've learnt about you and your business. We create a digital proof of what your sign will look like and send it, along with a quote, to you for your consideration. You can ask for us to make changes, and once the quote is accepted, it's time for us to begin manufacturing your signage.
Signage manufacturing and installation – we now create your business' signage inhouse. Once ready, we arrange with you a time for us to install it on site. We'll let you know how to care for it, including cleaning if required.
If you're thinking about having window signwriting installed at your place of business, let's chat. Get in touch with us today to discuss exactly how we can help your business get noticed.